Our Custom Window Covering Solutions
View examples of our creative custom work below. Click on images to take a closer look!
Hospitality
We've helped a number of local Tucson businesses create solutions for unique challenges. Need help? Contact us today.
This resort had a unique challenge in light control and insulation. We outfitted all South-facing second story loft rooms with custom 12 foot wide shutter panels to fit their pony windows.
Some challenges this inn encountered is that corner windows are very difficult to cover. Being an inn, they particularly needed window coverings that would provide room darkening, and durability, as well as aesthetics that make the rooms cozy and match the rest of their decor.
Prime goal was to maintain a rich look of wood throughout the restaurant while gaining light control and privacy throughout the entire building, including the windows and doors.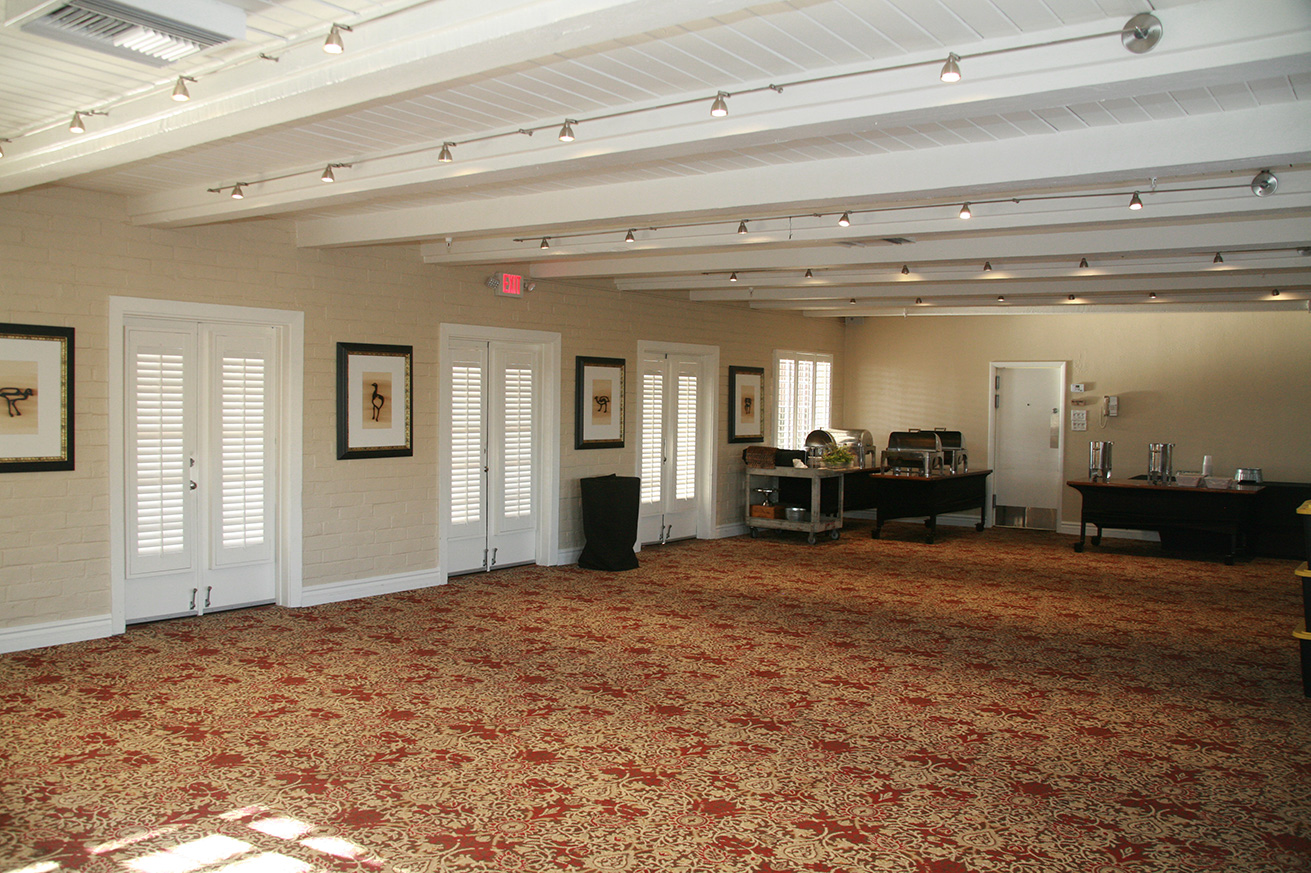 It's crucial that meeting rooms offer light control and privacy. We enhanced the aesthetics of the room with color matching to the ceiling, doors and trim, while creating a solution for covering the windows on their doors that don't swing or need to be clipped when opened or closed.
We worked around an aesthetics issue with a very tall opening and window above it, also used as an emergency exit. We built the emergency release function of the door into the design so it maintained function & looked appealing.