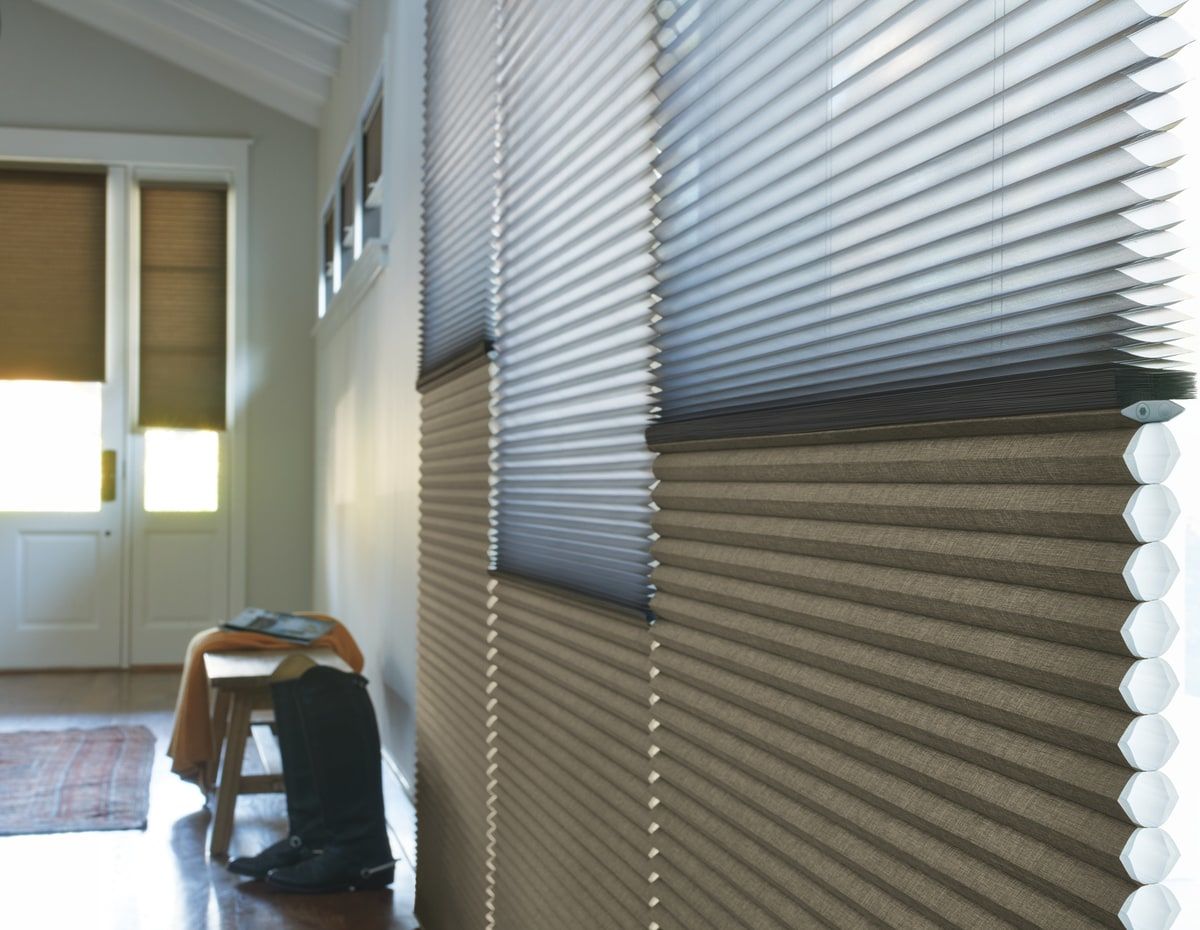 Energy Efficient Window Coverings
KEEP YOUR HOME WARMER IN THE WINTER AND COOLER IN THE SUMMER
Desert Wind Shutters is dedicated to serving our customers needs - which in Tucson, often happens to be energy savings. Without energy-efficient window treatments, as much as 50% of a home's heating and cooling energy can be lost through its windows.
Alongside our plantation shutters, we carry a premium line of energy-efficient Hunter Douglas shades called the Duette®. These honeycomb shades were created in response to the energy crisis of the late 1970s. Their latest innovation in this line is a fabric that features a honeycomb-within-a-honeycomb design for even greater energy efficiency. In addition to this, they also have the most gap coverage around their edges, making for greater room darkening.
WINDOW COVERINGS HELP CONSERVE ENERGY AT THE WINDOW IN MANY IMPORTANT WAYS:
INSULATION
IIn winter months, your home heating escapes to the outdoors through your windows while in the summertime, the outside heat flows into your home through these same windows. With window coverings that provide insulation, you can reduce energy consumption, save on heating and cooling costs, and create a more comfortable atmosphere. Product wise, our plantation shutters and Duette shades provide the best insulation.
SOLAR HEAT CONTROL
The warmth provided by the sun, its solar energy, may be desirable during the winter to help heat your home, but in the summer, it can make a room overly hot and uncomfortable—driving up air conditioning costs. Many of our window coverings help to control solar heat by allowing it into your home in the winter and minimizing the amount that comes in during the summer.
DAYLIGHTING
Daylighting is the practice of lighting rooms with natural light rather than artificial light. By drawing natural light into a room many of our window treatments reduce the need for other types of lighting, thereby reducing your energy use.
Connect with us and schedule an appointment
Give us a call at 520 745-1093 and make an appointment for our showroom or an in-home presentation.
Our hours are 8:00 - 4:30 Mon - Fri
519 East 28th street
Tucson, Arizona 85713